Advanced Placement
Advanced Placement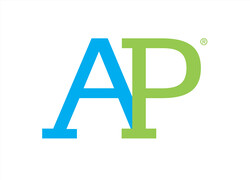 Challenge yourselves with a dynamic enrichment program.
The Advanced Placement (AP) program is designed to provide motivated high school students with post-secondary level academic courses, in the comforts of a high school environment.
Through participating in this enrichment program, students gain the skills needed to succeed in a post-secondary environment. In addition, based on performance on AP exams, students can earn credit, advanced placement, or both for post-secondary courses prior to entering the institution. It is recommended that students in grade 9 who are achieving above 80% in their core courses enroll in AP classes for grade 10, and experience what AP is and how it may benefit them in the future.
École Secondaire St. Albert Catholic High School will be offering advanced placement courses in the following areas for the 2020-21 school year:  AP English and Literature Composition, AP Calculus, AP Biology and Physics.
In addition, students may also take advantage of non-traditional AP opportunities including 2D AP Art, 3D AP Art and AP Drawing.
Students will be able to take AP classes in the traditional setting, as well having the opportunity to access the AP modules off schedule during our Hawk Block. These modules are all taught in English, and will be facilitated by teachers trained in AP delivery.
Reasons to take AP:
Challenge myself
Concentrate on subjects that challenge me
Focus early on what I do best
Sharpen my skills
Broaden my college and career choices
Be more prepared for my first year of college
Explore possibilities for my future
Take courses that help me plan for my career
Stand out in the college admission process

 
If AP is something that interests you , and you would like to speak with someone regarding whether it would be the right choice for you, please let us know and we will set you up with a grade coordinator to discuss your options.